A simple presentation on something just by using words can never be successful in retaining the attention span of the audience. To overcome this abstracted span of the audience, some sort of diagram, charts, and pictures are needed. This is the space where PowerPoint presentation comes into force effectively. Everyone in the world knows about Microsoft PowerPoint presentations but surely not every one of them knows how to prepare effective presentations in PowerPoint.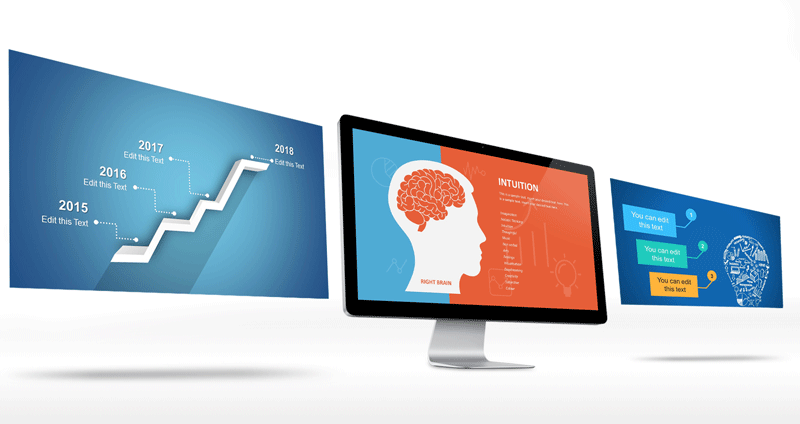 PowerPoint presentations are commonly used for educational and business purposes. People having a little-bit knowledge about Windows can prepare a PowerPoint presentation (it is intuitive and easy to use). But, it is a different question that how many can prepare impactful PowerPoint presentation to delight the audience. PowerPoint presentation is an extensively used tool to exhibit planning strategy in a most cohesive and presentable way by using charts, diagrams, and pictures so that everyone present in the meeting can remain attentive but also understand the idea in most aesthetic manner.
In today's cut-throat competitive world presentations are widely used for annual meetings, sale reports, project planning for launching a new product and even to better the existing one and for many other things.
Next step is a difficult ballgame, though it is possible to prepare PowerPoint presentation. It is altogether a different matter how to prepare a good PowerPoint presentation. It is time- consuming and it may take many days or hours at a stretch.
Difference amidst professional & ordinary PowerPoint presentation:
There is a huge difference between a simple PowerPoint presentation and a professional PowerPoint presentation. Generally, most companies prefer outsourcing the PowerPoint presentation but our society also works in a hierarchy, boss give the order to his employee to prepare a strong presentation for something within a stipulated time, say 2 days. There is no other way for an employee but to follow the orders and try to meet the deadlines. It might be a successful attempt or it might jeopardize his career.
SlideModel.com is a pioneer and uppermost provider of PowerPoint presentation templates having a huge content catalog and to just choose the right template that suits your need always there to help and provide the opportunity to prepare an ideally distinct PowerPoint presentation. Availing the services of SlideModel would not only relieve you of tension but also save many hours of manpower on preparing a stunning presentation.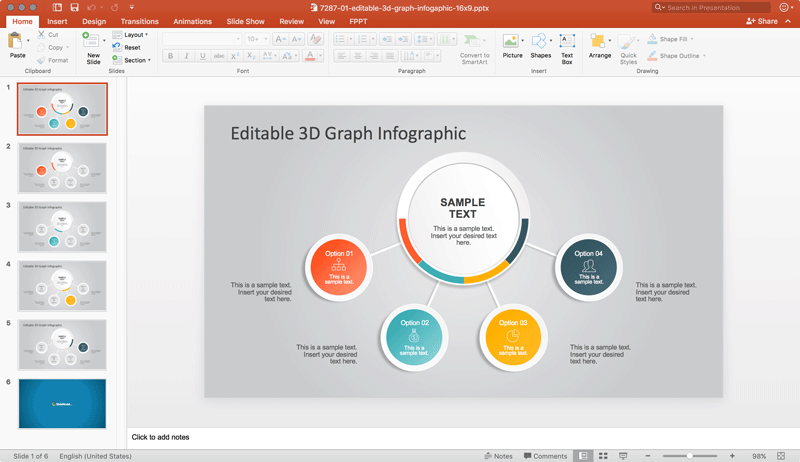 A solution that comes handy with an array of features:
SlideModel has a very wide bank of slide designs and graphics for presentations that can be handled very easily in Microsoft PowerPoint or Google Slides to manage your decks in a short span of time. It surely would help in the enhancement of efficiency manifold.
The design and templates can be editable completely and are compatible with major presentation tools available in the market such as Google Slides, Open Office, Microsoft PowerPoint and even keynote.
At SlideModel, the navigation for choosing the right template is quite easy. All you have to do is take the mouse over the PowerPoint template and you will find all the information. The SlideModel has classified PowerPoint templates further into various sub-categories. This way SlideModel definitely assist you in choosing the right one for your need.
Out of the box Template section:
Some of the sub-categories include; Latest Templates, Business Templates, Best Templates, Marketing Templates, SWOT Templates, Strategy Templates etc. The ratings and feedback of the customers have helped in making a huge base of Best Templates. Nevertheless, one is free to choose the templates based on the category of Newest, Popularity, and Title.
The section of Business PowerPoint Templates is the most viewed and popular. It would not be wrong to call it the most precious gem of the gallery. Since most businesses are goal oriented centered on the main aim to gain success. Therefore by using these presentation templates helps them to re-access, prioritize and analyze. The use of SWOT Analysis Template is most common but at SlideModel, there are many other business templates such as VRIO Model Template, Blue Ocean Strategy Template, Bowman's Strategy Clock, Gartner Magic Quadrant Template, Porter's Five Forces Template, and simple Balanced Scorecard templates with KPI Dashboard.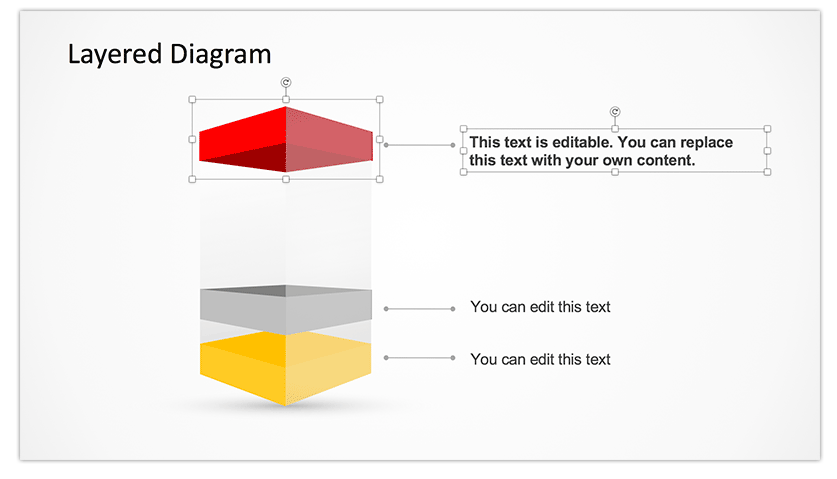 The most amazing feature at SlideModel is that it helps presenters to save a lot of valuable time by offering an entire catalog of editable templates. The templates are business-ready and can be customized to match the presentation needs. Colors, styles and special effects can be applied to the slides, as well as animations and transitions. Some of the templates also support the new features available in recent versions of PowerPoint like the 3D Objects and Morph transitions, which helps to prepare amazing presentations to delight the audience.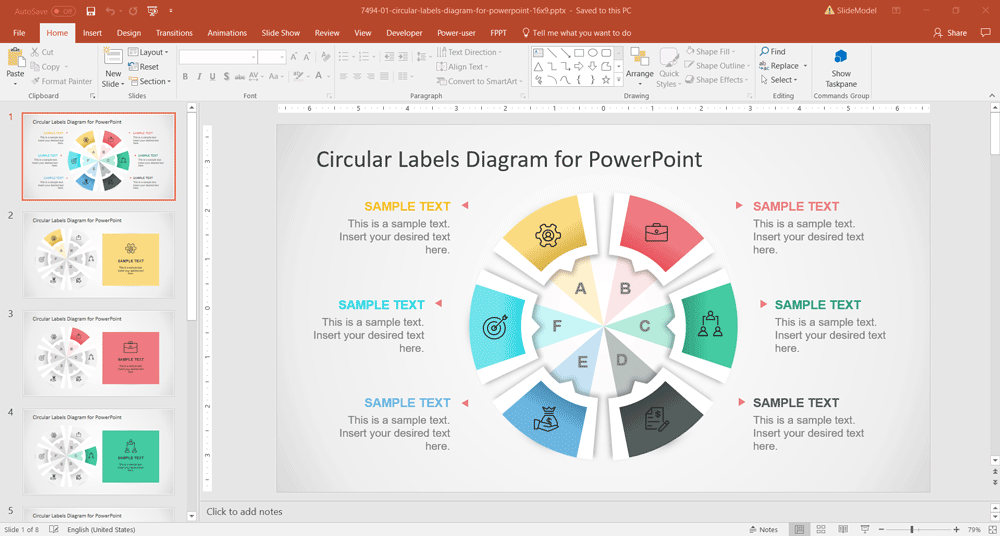 The customer service is a key differentiator vs. other providers. Their support center offers a top-notch and responsive customer service that will assist you with any problem or just help the presenter to find the most suitable template for their presentation needs. Check out what others says in their SlideModel reviews page. They will offer this presentation concierge service for free.
Benefits of SlideModel:
There is a huge gallery of readily available slides of PowerPoint presentation. With the help of little-bit editing, the templates can be customized as per the requirement and need. It is very easy to add logo, photos, and colors. The availability of readily available templates saves the time of many hours.
SlideModel not only have the availability of readily available templates but it also has in its database a huge content of graphs, charts, diagrams, maps, shapes, and table. To make the audience glued to the presentation, SlideModel provides a highly creative and remarkable slide designs that match up to the message in a very able way. SlideModel has different subscription plans available including the 1-Day Access plan, 3-Month Basic plan or Annual plans.