A leader sets the tone for the rest of the crew. That is why the senior management (board of directors) in any organization holds the key to developing positive and influential organizational culture. To be honest, board members are the ones who can make or break an organization because leadership matters a lot.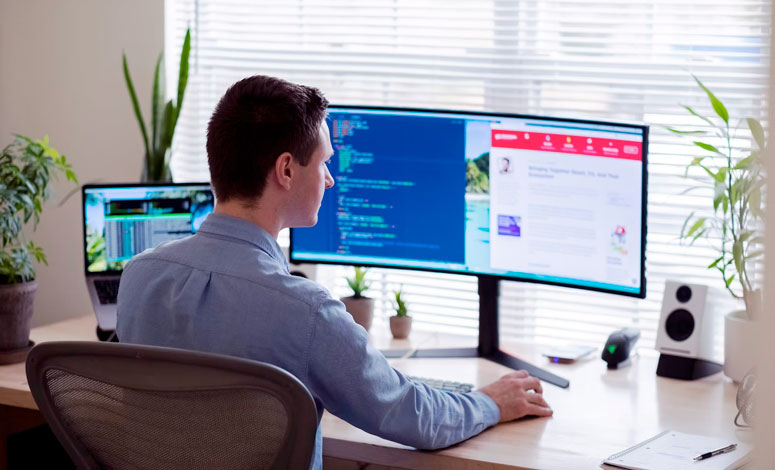 Continuing that point, it is also important for the organization to facilitate and integrate the board members at all levels. One very practical and commonly used tool is board portal software, aka board management software. It allows board members to coordinate and communicate with utter ease.
So what is board management software? How can you choose the best board software for your organization? Here are all the answers you are looking for.
What is a board portal?
A board portal, also commonly known as a virtual boardroom, is simply a virtual or online space where the board members can easily collaborate, communicate, and share data with each other in a highly secure environment.
This environment allows only the authorized board members to participate in the activities in the virtual boardroom. That also means that everything discussed in the board portal will remain strictly confidential, and the information will be disseminated to concerned individuals only.
How can board portal software help board members?
Board management software can be helpful in so many ways; here are some of them:
The board portal provides a platform where board members can easily communicate with each other. The board software is a highly secure platform where board members don't have to worry about data leaks.
A virtual boardroom allows the board members to share, download, view, or edit any document depending on their authority.
The board portal is very effective in streamlining most of the activities related to the board, such as meetings preparations, circulating and adopting action plans, distribution of minutes of meetings, etc.
Common board portal features
Although we have discussed that board software facilitates the interaction and communication between the board members, here are some other common features you can find in any board portal:
Tools for board meeting management (messaging, voting, scheduling in a variety of meeting rooms)
Setting and sharing meeting agenda
Intuitive board document management (authorized access, granular security, co-editing)
Preparation of meeting minutes
What should be the qualities of the best board management software for your business?
You can easily find so many board room vendors but choosing a virtual boardroom that is right according to your organization's needs takes some research. There are different highly-rated board software, such as Boardvantage, that comes with almost all the features your company needs. Yet, we have mentioned some points which you must consider before choosing a board meeting app.
1. Ease of the governance process
Board members are always under tight scrutiny, pressure, and a lot of expectations. The point of using board software is to make things easier. You surely don't want your board members to be hustling to receive the courier or mailed version of their board book. Therefore, make sure that your board members are receiving important documents, alerts, and notifications timely. This should be a standard feature in every board meeting software.
2. Security
One of the biggest reasons behind using a board portal is to ensure the security of confidential or important data related to the organization. That is why organizations switch from those paper-based archives to online tools. A virtual boardroom must ensure that it provides a safe and secure online repository to store board books and other material related to the board.
3. Cost-efficiency
Let's talk about the expenses an organization has to incur for the board activities. We are not digging deeper but just highlighting general costs such as costs of those monthly paper books. These costs further include compiling, printing, binding, and the distribution expenses.
Is that it? No, you have to consider the "inevitable addendum," and that includes re-compiling, re-printing, re-binding, and then re-distribution charges. The board portal software you are going to choose must reduce these costs related to book preparation and distribution.
4. Ease of use
If your board members are already familiar with this new tech, things will be a lot easier for you. However, if this is something new for them, then you should consider the fact; are your board members open to this change? Can they adapt to this virtual boardroom easily? You cannot ignore the fact that people are always reluctant to change.
However, the intensity of this issue can be minimized if you choose an easy-to-use board software, such as boardvantage. Your board members must be able to navigate through the board room easily. Make sure you buy a board meeting software that your board members are actually using.
5. Compatibility with different devices
If there is any device that has impacted the emergence of board portal software, then iPad is surely that device. Directors love using the iPad because it is intuitive and easy to use, and you must consider this fact before choosing a board room vendor.
Generally, the board portal vendors allow the users to access the board material through the iPad browser, which can be inconvenient for the board members. Choose a service provider that offers a dedicated iPad app for the directors to access the board room easily.
6. Free trial
One of the best ways to choose a virtual boardroom for your organization is to use it before buying. Look for those vendors that offer pre-purchase trials so that you can assess whether it suits your requirements or not.
Conclusion
There is no shortage of board management software providers in the market; you will find plenty. However, you should be looking for a partner who understands your unique needs rather than just a service provider. Make sure you choose the right board software for your business because this is usually a one-time expense.