When you are preparing a report, you need to consider the following. Gather the correct information, prepare the report correctly, and present a recommendation. Avoid reversed-out text, and use headings and subheadings to organize your document.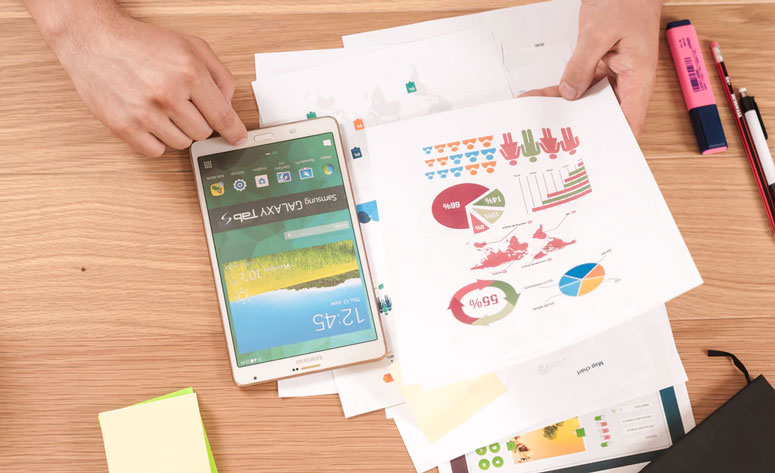 Gathering relevant information
If you're writing a report, a well-rounded knowledge base of the subject is sure to serve you well. It isn't just a matter of having the correct facts, though. There are many ways to gather and filter information. Luckily, there are plenty of online resources and free essays to turn to. These may or may not be available in your local area. For instance, a search for "electronics" will produce a list of companies that manufacture, sell, or provide services in the field. A quick scan of these names may yield some surprises.
Another helpful source of information is a local library. Depending on your area of interest, you might have access to a public library or an academic institution. Whether you're searching for a quick and easy bibliography or a more thorough reference, a local library is a convenient ally. You may even be able to catch a live lecture from an expert in the field.
When it comes to the task of collecting data, the key is to not be too precious about it. For example, an interview might be a better bet for some than a shady online forum. In fact, an unscripted conversation with an informed stranger could be a revealing exercise for you.
Taking the time to identify and utilize the appropriate resources is the first step toward a successful report. This is not a difficult feat when you've got a reputable guide on hand. From there, you can be on your way. To make your report stand out, be sure to select the most relevant material and use the most effective research techniques. The trick is to find the best sources of information and distill them into a concise summary.
Organizing a report
The organization is one of the most important factors in creating a report that is effective. If you want to write a successful report, you must follow the proper steps.
First, you need to identify your audience. This is vital to writing reports because it will guide your writing style.
Second, you need to create an outline. An outline will help you organize your report. When writing an outline, it's best to include all of the sections you need. For example, a summary section should include all the major points. You should also include recommendations and conclusions.
Finally, you need to format your data. The way you organize your data will make it easier for your reader to follow the information. For example, you can use lists and bulleted text to break down the information.
Make sure that your table of contents has clear page numbers. Also, keep in mind that the page titles should match the headings.
A simple layout is key to an effective report. It should have consistent fonts and colors. Also, use white space to avoid cluttering the page.
Visuals can also be used to reinforce the main messages. Photos, for instance, can provide a warm, inviting look to your report. Additionally, you can add vector icons to convey your point.
Finally, you should include references to third-party sources. These can include news reports, academic articles, and business documents. Your references can be listed in alphabetical order, along with their glossary.
Organizing a report is not always easy. But you can make it easier if you use the right tips. Start by defining the goals of your report. Once you know what you are trying to accomplish, you can begin drafting.
Using headings and subheadings
When preparing a report, it is important to use headings and subheadings smartly and efficiently. The purpose of using these elements is to create a clearer structure. This way, readers can easily navigate through the content and find what they need.
Headings are usually grouped together in a hierarchical fashion. For instance, the first level is used for the main section, and the second level is used for the subsections. While this may seem to make sense, you must avoid a too-deep hierarchy. It is a sign that you're trying to do too much.
Subheadings are a more concise form of heading. They help you to keep your reader on track and can be used to emphasize a key phrase or concept.
You can use a number of different styles to create your headings. These include underlining, boldface, font size, and a number of other options. However, you don't want to use all capital letters, as this can cause your readers to miss important words.
A good heading will be descriptive and contain a few key points. These points are the most important information. Do not include information that is not relevant to your topic. Generally, a heading will be a few lines long, although if your document is longer, it could be several paragraphs long.
If you're unsure about what to include in your headings, take a look at some sample reports. These will give you a general idea of how headings and subheadings work. Once you understand the basics, you can start to experiment with your own.
Headings are useful when you need to divide a long document into smaller sections. A well-structured heading can make your document easier to read and simpler to write.
Presenting a recommendation
In writing a recommendation report, the goal is to provide an evaluation of alternatives. This can include a variety of topics, including research methods, case studies, and more.
When you present a recommendation in a report, it is important that you follow the guidelines below. Make sure that your conclusion is logical and realistic.
Whether you recommend that a particular action is taken or that no action is taken at all, you should be clear about how you arrived at your conclusion. You may also want to discuss the implications of your conclusions.
For instance, a recommendation might indicate that people should make use of posters in the workplace to educate people on issues such as smoking. The recommendation could also include a plan for how to implement this recommendation.
Another way to present a recommendation is to write it as a separate chapter in your report. This allows you to present it in a more focused manner since the subject of the report is a topic. It can also be a good idea to include references to the source of information. If your report is intended for a scientific audience, be sure to use the appropriate citation style.
You can create subheadings for your recommendations. These will break up the text and help readers find the necessary information. An example of a subheading for recommendations might be "Recommendations: #1-#15."
After you have finished writing a recommendation, you should review it. Be sure to practice presenting it to a trusted friend or colleague. As with any report, you should also practice rehearsing your presentation in front of a mirror.
Avoiding reversed-out text
Using reversed-out text in a report may be a bad idea, especially if you're trying to make the most of a tight budget. Creating reversed-out text can cost you in ink and time. Plus, it can be hard to read, especially if the font is poorly sized. Luckily, there are ways to mitigate the effects. One of the best ways to do this is by increasing the spacing between letters and using bolder fonts. It's also a good idea to incorporate illustrations into the mix. A photo or two can add a welcome touch of warmth and pizazz to your report.
Another way to tackle this problem is to use more than one type of type simply. This can reduce the amount of ink you have to use and make it easier to read. You can also try using sans-serif fonts instead of scripts for a more sophisticated look. And, if you're aiming for a professional look, you might want to consider using a typeface with bolder kerning and heavier stems. With all that said, you still have to choose which fonts to use, of course. The most important part of the process is choosing the correct one for your document.