Anyone with a laptop, internet connection and a little knowledge of the web can easily start an online business but it really takes more than these few things to succeed in any online business venture. Succeeding when it comes to online business requires time dedication, hard work, focus and sometimes passion.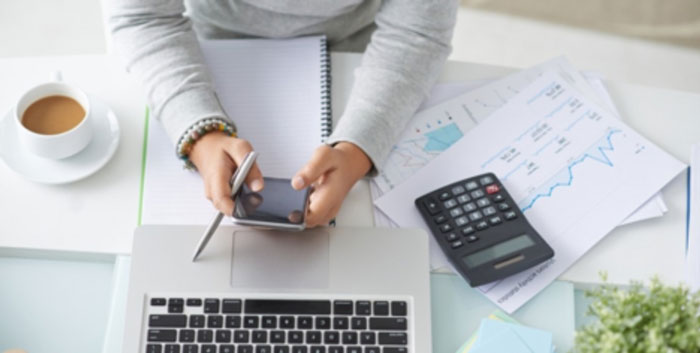 This post highlights five major mistakes made by most people venturing into online businesses. If you can avoid all these mistakes then you will definitely have more chances of succeeding in any online business you choose to do, let's to get it…
1) Failure to conduct proper research
Research is very important to the success of any business. It is from research you can build a good feasibility study to determine how a successful project or business idea can be achieved. Most people neglect research and dive into any online business they presume is lucrative and end up failing. Researching can also help you set success strategy for any business.
2) Choosing money over value
Always make value your number one priority when going into any online business. Your level of success totally depends on the amount of value your business adds to the world and once there is success, money will definitely be made. So the more value you have to offer your prospective customers, the more they're willing to pay you, making you a very successful online business owner.
3) Lack of Interest and passion
Most people want to become bloggers or website owners simply because they know people who are making a living through blogging or because they were told that a particular blogging niche pays more than the other. So they rush to create a blog in niche they have no knowledge or passion for. Compare a person who has no passion for technology but owns a tech blog with someone who loves sports and owns a sport blog; who do you think is going to cruise into success?
4) Not knowing your target audience
Knowing your target audience is very essential before entering into any online business.  Most people who venture into online business don't even know who their target audiences are. Some bloggers don't know who they expect to read their blog; some online stores do not know the specific people they want to sell to; likewise some forums don't know who and whom should contribute on their site.
I was a victim of this particular mistake when I first owned a Jumia coupon and Dhgate coupon blogs; I targeted audience from countries that didn't know much about Jumia and Dhgate. I had to do my research well and switched things up before I started seeing results. It is only when you know your target audience that a promotion strategy can be developed and applied to achieve your goals.
5) Ingenuity
This is mostly common among bloggers; they tend to copy already successful bloggers hoping to achieve success this way. They even copy their content sometimes without proper reference which is very bad for Search Engine Optimization.
Successful blogging requires constant publishing of rich and unique contents; you need to make your posts as unique as possible. If you must copy, try to make good changes and never forget to reference the site you copied the text from. You can use online plagiarism checker such as SearchEngineReports to check the originality of your content before publishing.
Takeaway Tip: Not building a mobile friendly website for your business
Reports has shown that about 70% of online web users browse the web via their mobile phones, even when they have a laptop, most still prefer to make use of their phone to browse the web. Also, web developers now insist on building mainly responsive web design, this is because they will like their design be competitive and look attractive on mobile too. It will be a very big mistake not making your website mobile friendly as it will affect your site navigation and hereby discourage people from visiting your site.
Final Words
Succeeding in any online business you can think of is very possible, you just need to work with the right strategies. Some businesses might not much time to establish while some may require quite a longer period so you just have to be patient and determined.
Also, always be willing to acquire new skills and knowledge from the people you believe are your superiors in any online business. Get a mentor or a coach to guide you through if possible, good luck!