The term "influencer" is everywhere these days. Whether the comments are positive or negative, there's no ignoring the fact that influencers can and do play a big role in marketing these days, especially on social media. But is influencer marketing right for your business? And if so, where do you start?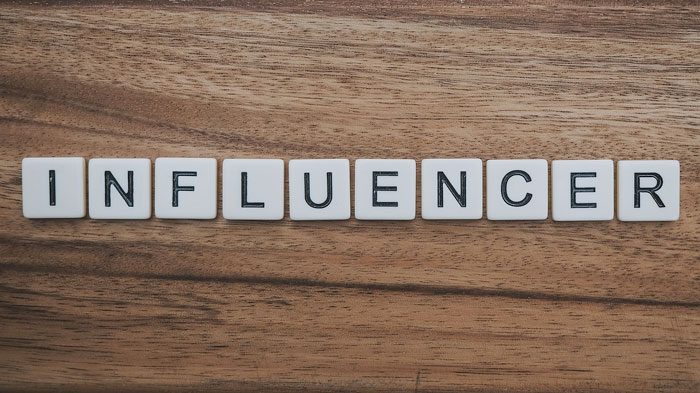 Here's everything you need to know about what influencer marketing can do for your business and if you should add it to your business' marketing strategy.
What is Influencer Marketing?
Influencer marketing is a type of marketing that uses popular and/or well-connected people to promote products, services, brands, etc. Instead of businesses talking directly to customers, they can rely on influencers to share the information with their audience. The idea behind influencer marketing is that the influencer has the trust of their audience and when they share information about your product or service, that trust will be shifted to the thing they're promoting.
Though the term "influencer marketing" is relatively new, the idea of having popular people (ie celebrities) endorse or promote products has been around since the 1940s. However, the rise of social media has created opportunities for non-celebrities to build large audiences over which they can have significant sway, which is where we get the idea of influencer marketing.
Who is an Influencer?
In short, an influencer is anyone with an audience over whom they have some amount of clout or command. Celebrities can be influencers, though a person doesn't necessarily need to be famous to have influence over an audience. Social media has given many people the opportunity to create niche platforms with large audiences. In fact, some social media influencers have gained so much popularity that they've become celebrities in their own right.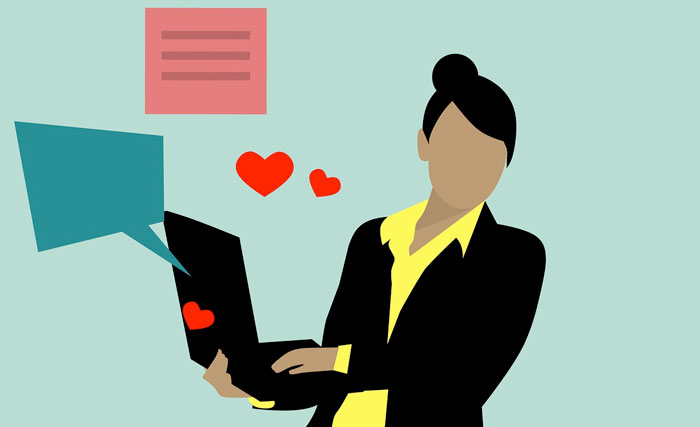 However, it isn't always the number of followers that determines how effective an influencer is. The term micro-influencer refers to a person who has somewhere between 10,000 and 100,000 followers in a particular industry or specialized niche. They typically have a much stronger connection to their audience and can often add a lot of value to the right marketing campaign.
Benefits of Influencer Marketing
Marketing is everywhere that we look these days and consumers are suffering from advertising fatigue and ad blindness. In fact, more than 90 percent of people report ignoring most traditional types of internet advertising. In addition, advertising platforms such as PPC ads are frequent targets of fraud and can cost companies thousands, or even millions, of dollars in resources.
So, companies are constantly searching for new ways to get their messages to consumers and promote their products in ways that will produce results with a good return on investment. And influencer marketing has become a channel that, when implemented and managed correctly, can produce excellent results. Some of the benefits of influencer marketing are:
Trust
The key to success with influencer marketing is tapping into the trust that influencers have with their audiences. A recommendation from an influencer significantly increases audience engagement with a product or brand and can help bypass any instinctive distrust consumers have about advertising.
Reach
Working with an influencer for marketing can give your business a more intimate connection to your target audience, as well as improve your marketing reach and brand awareness. The key is to choose influencers whose audience matches your target audience closely and to which your products or services are highly relevant.
Value
Though celebrity endorsements can cost hundreds of thousands, or even millions of dollars, partnering with influencers can be much more cost-effective. Not only do collaborations with influencers generally cost much less than working with high-profile celebrities, but the engagement achieved with influencers can significantly reduce your cost per acquisition.
Scalable
Once you get the hang of influencer marketing, it is a simple matter to add new influencers to your marketing efforts. While it's likely there will be some crossover in audience, adding new influencer partnerships will help increase brand awareness in your market, in addition to broadening your audience and increasing sales.
How to Find Influencer Marketing Partners
Once you've decided to try influencer marketing, it can be tough to know where to start when looking for the right influencers to partner with. You can search for potential partners in many ways.
Ask your employees and people in your industry who they follow on social media for industry-specific tips and advice.
See if any of your vendors or partners are using influencer marketing and get recommendations from them.
Do basic searches for your niche and see who is posting about what you have to offer.
Try an influencer marketing platform. These platforms connect influencers with companies who want to use influencer marketing. This solution will probably cost a little more, but you'll have the ability to monitor the effectiveness of the campaign and determine how much value each influencer truly adds to the business.
What to Consider When Choosing Influencer Partners
When working with influencers, it's important to choose carefully. After all, these people will be representing your brand and you want to make sure that their image and personality fits with those of your company. Here are some things to consider when choosing your influencer partners.
Who is their audience?
How large is their audience? How engaged is their audience?
How often do they do sponsored posts?
What do they post aside from sponsored content?
You want to choose influencers who have a strong connection with their audience. A connection like that will result in higher engagement on all of their posts, including sponsored posts. It's also important to understand how they choose partners. You probably don't want to work with an influencer who is or has worked with a close competitor. It will reduce the effectiveness of their endorsement.
The secret sauce of influencer marketing is trust. When followers trust an influencer they are more likely to act on recommendations made by that influencer, even when they know it's a sponsored endorsement.
There is a lot to consider when choosing influencer partners, but there are also a lot of opportunities to create great partnerships. Do your research and choose the right relationships and your influencer marketing efforts will be much more successful.
About the Author of this article: Regex SEO is a Houston-based digital marketing agency offering a comprehensive array of digital marketing services. Created to help our clients achieve online success, and built on a transparent, data-driven process, we utilize cutting edge technology and industry best practices to improve our clients' online visibility. Our fully custom digital marketing strategies are based on the needs of each business, and we pride ourselves on supporting the success of businesses throughout Houston and beyond.