Product to Exist—Pens
Pens are an everlasting and necessary part of our lives. They are used for writing, coloring, highlighting, and as computer styluses. They also make for very effective promotional materials since they are inexpensive as well as essential.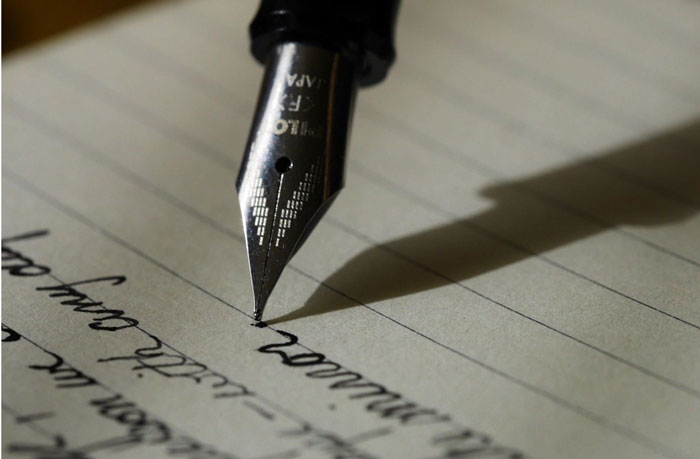 Pens have a history, too. From their early invention as a means to make language tangible to intricately designed fountain pens as a sign of luxury, pens have told many stories throughout history. Thus, it is essential for marketing professionals to understand the history of the pen to maximize its branding potential.
The Invention of The Pen
The pen has been around much longer than the pencil. Its invention can be dated back to 2000 BC when the ancient Egyptians invented the reed pen to make their divine language permanent on papyrus scrolls and wooden boards. The Egyptians made it from the hollow stem of bamboo plants that would fill up with a writing liquid.
The reed pen replaced the quill pen around 600 BC, which was used for the most extended period until the 19th century. The creators made it using bird feathers, shaped it very precisely with a pen-knife, and then dipped it in ink to fill the feather shaft. These pens were much more convenient to use and resulted in faster and more beautiful handwriting. However, one did need to sharpen it quite often, which paved the way for the invention of the fountain pen in the early 19th century.
Petrache Poenaru invented the fountain pen. He was a French student and received a patent for it in 1827. However, his design had some noteworthy flaws in the ink flow. Lewis Edson Waterman corrected them and received a patent for the three-channel fountain pen in 1884. His design is heralded as revolutionary since it ensured a smooth ink flow and was more sturdy and affordable than its predecessors.
John H. Loud invented the roller ballpoint pen in 1888 to write on most known surfaces and underwater. However, the most ubiquitous version of the ballpoint pen, which uses liquid ink, was invented in the 1980s.
Most Common Modern Pen Types
Modern-day pens can be broadly categorized into the following types:
Ballpoint — It uses quick-dry ink and a rotating metal ball for the smooth distribution of the ink. These pens are very reliable and are standard tools for everyday usage.
Rollerball — These function the same way as ballpoints but use a water-based ink that tends to saturate more on paper than quick dry inks. These are also fairly common in everyday usage, especially for taking notes.
Fountain — It uses an internal reservoir to store some ink and pass it onto the nib when the pen is held at an upright position while writing. They are best used for retroacts or as vintage collectibles.
Felt-Tip — These pens use porous fibers as their tips to effect smudge. People use these as coloring pens, markers, and highlighters.
Gel — They use water-based ink formulations which are thick and opaque. They are widespread tools for note writing and illustrations.
Stylus — They house both a stylus end for computing purposes and an ink end for writing; people use them for precise touchscreen control.
Pens as Luxury Goods
The fountain pen is well-known for its revolutionary design and reliability. People used them to symbolize status and literacy throughout history since the elite collected them. Nowadays, fountain pens made by certain brands are considered luxury items and can serve as excellent gifts for academic or professional purposes to symbolize academic achievements or professional growth, respectively.
Pens for Marketing
Promotional products are a relatively inexpensive way to take your brand awareness campaign up a notch. Pens are some of the most ubiquitous tools in everyday usage, with 73 percent of people carrying at least one on them at all times. It makes them one of the best promotional marketing tools since they allow for maximum exposure when you use them in public or given away. You can learn more about custom pens here if you are interested in incorporating promotional pens into your marketing strategy.
Ambassadors of Literacy and Brand
People use pens in almost every facet of their lives. They are evergreen, mostly inexpensive, and easy to brand. It is, thus, hardly surprising that pens have become one of the most popular promotional products. Knowing the history of pens and their types will arm you with the knowledge to strategize your promotional marketing for every occasion and maximize brand exposure.