The software industry serving online casinos is growing healthily. As the online casino industry continues to innovate and offer new and exciting games, the demand for software which can capture gamers imagination is rampant. Software companies are working on building better and better games. From VR to new casino experiences to virtual sports, the demand looks destined to increase as new markets in the developing world start to play online games.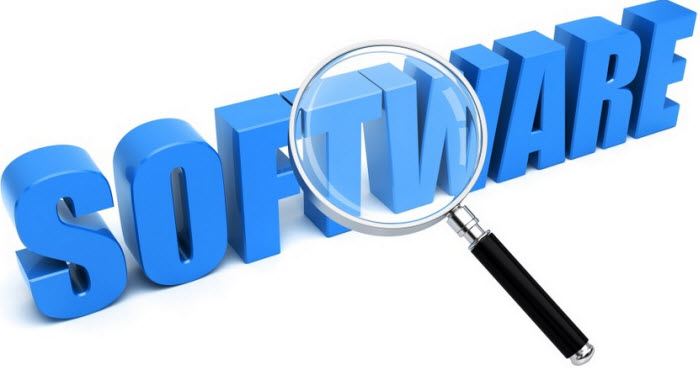 In this post we'll take a look at some of the key suppliers who build software for this industry.
Microgaming
Since setting up the first online casino in 1994 it is one of the key players in the market. Microgaming has a pretty large catalogue of games and some of the older ones are a little dated, but its newer games and in particular its RTP games are very good. Its portfolio includes 70 online casinos and it has a reputation for offering big jackpot wins with some players getting $1m dollar wins. It also pays in full rather than drip feeding winnings to users.
The range of games is considerable and its stable of casinos is reputable. The casinos that use Microgaming software post monthly audits so you can see more detail on their return percentages.
NetEnt Casinos
NetEnt are positioned at the premium end of the market, providing very high quality casino games. Its slots and table games are among the best in the market. It also offers live casino experiences, a new direction which will evolve over time.
The approach is to deliver a relatively small number of games but ensure quality remains high. Its slots, roulette and blackjack games are well liked by users and regarded highly in the industry. Its live dealer platform isn't yet up to the standard of the leaders, but overall, it is a company that delivers premium quality.
Playtech Casinos
Playtech is one of the most popular and recognisable developers of casino games in the market today. Its games and platform are chosen by operators all over the world. It focuses on quality and functionality and is a true leader in the market.
The company was formed in 1999 in Estonia and has been successful from the beginning. The organisation has won multiple awards, including six consecutive winning years as the iGaming supplier of the year, Platform of the Year and Slots Provider of the Year.
Evolution Gaming
Having built a strong position as the leader in live dealer casino games, the user experience is best-in-class and many casino operators are switching to their live dealer software. Unlike most of the competition it has invested in a range if live dealer games. The company has added games like baccarat, three card poker and Caribbean stud. It also has different tables within each game which have different features and limits.
The experience is slick. With HD presentation, multiple camera angles and fast streaming, users are normally left satisfied with the experience. Evolution Gaming looks set to retain its crown as the king of live dealer gaming for the foreseeable future – a lucrative niche.
Novomatic
If you include land based and online casinos Novomatic is the global leader in internal gaming. It has a number of umbrella companies which offer a range of products. Its online games use Flash technology so users don't need to download any software to use the products.
Its predominant strategy is to convert land based games into online experiences, focussing on slots. But Novomatic also offer other games online like poker, roulette and blackjack. Its focus on doing very well in their core business has seen the company maintain a strong market position. The acquisition of Extreme Live Gaming helped gain a strong foothold in this emerging space. Overall, it is a goliath that has a strong strategy and can execute against it.
It's an interesting time for Casino software, with companies competing heavily in a range of verticals. Over the next few years we can expect this battle to intensify as technology improves even further and demand grows alongside it. If you're interested in working in the industry the hunt is on for talent and the Casumo Careers page should give you a good idea of the spread of jobs available.