Agile is a management framework that helps you better predict and understand how long it will take you to reach your goals. It allows you to adapt quickly to changing circumstances while meeting quality standards.
Agile directs you to break down large projects into small tasks, deliver working software as soon as possible and make changes based on feedback. Agile product management (APM) has been proven effective in many industries, including software development, manufacturing, and engineering.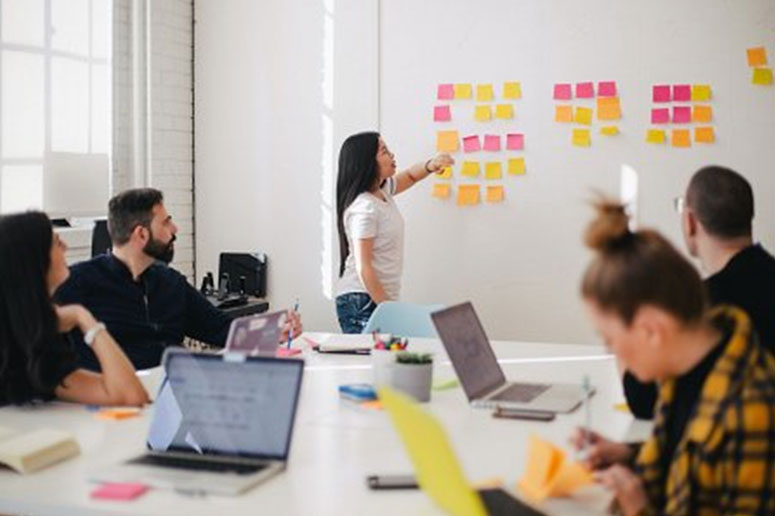 Why Is APM Important?
It's a way to deliver products more efficiently and effectively.
It helps you build products that customers want.
It helps you make better decisions.
It helps you manage risks.
It helps you be more flexible.
How to Use APM?
A clear, well-defined product vision is the most important thing you will do as a product manager. It establishes the tone for everything else and aids in determining what needs to be built first. Your team must know why they're building what they're building.
Create a product backlog. The backlog is essentially a list of all your tasks, organized by priority and grouped into releases (or sprints), which are time-bound periods during which work is done on one set of stories or features at once (usually two weeks).
When creating your first release roadmap, start with some high-level goals for each story; then break those down into smaller pieces until each story has been broken down into individual tasks that are specific enough to be assigned and actionable.
Prioritize the backlog based on value delivered, cost incurred vs. benefit gained from completing them—just like any good product management tool should allow you to do! Remember that this doesn't necessarily mean prioritizing features according to their technical complexity.
Rather it means figuring out which ones bring more value than others when viewed holistically across multiple dimensions: business value added per unit effort expended, the risk associated with implementing said feature(s) given available resources, etcetera… In other words: prioritize based on ROI!
Software development
The software development process is iterative. Software developers gather requirements from stakeholders, design the software, build it and test it. The phases of development are repeated until the project is complete.
Generally speaking, agile product management follows this same basic outline for each project. Still, there are differences in how you manage your team's work at each phase depending on whether you're using Scrum or Kanban methodologies.
Iterative methods
Iterative methods are agile product management software that focuses on building a product in small segments. They allow you to make incremental changes and improvements to a project.
Iterative methods are useful because it allows you to test your ideas before committing too much time and money to them. You can also use these methodologies to test various market conditions and see how they affect the product or service.
The Agile Manifesto
The Agile Manifesto is a set of values and principles that guide product management and agile framework. It's not a process or methodology but a set of guidelines for agile product managers.
What Are the Core Principles of Agile Product Management Software?
The core principles of APM software are:
Customer collaboration
Working software over comprehensive documentation
Responding to change over following a plan
Embracing uncertainty
Always delivering quality software
Conclusion
The key takeaway is that agile product management ensures your organization can stay nimble in the face of change. It gives you the tools to respond quickly to market demands and customer feedback, which will help ensure you're always on top of what matters most.