Remote working today is more prevalent than it has ever been before. Many people enjoy working from the comfort of their homes and cannot fathom anything better than working on their laptops in pajamas.
A section of remote workers also misses and prefers the structure that comes with working at an office. Whether you enjoy or dislike working from home, remote work offers more flexibility than office work.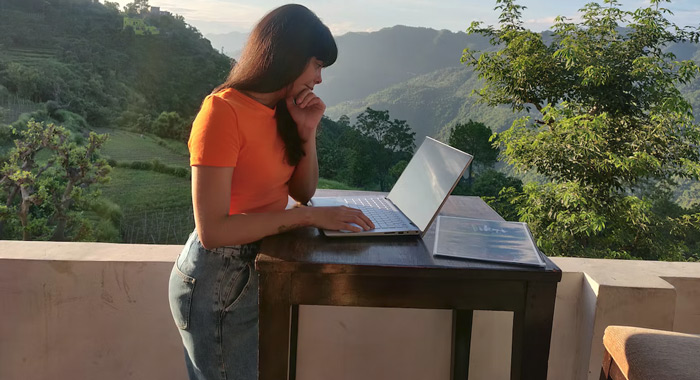 Although it is exciting, remote working, especially if you have never done it before, can be challenging. You'll encounter pitfalls unique to that specific work arrangement; therefore, you need some guidance.
Here are six guidelines to make your remote working experience more enjoyable.
Set a routine and stick to it
When you don't have steady schedules, it is easy for your personal and work hours to become blurred. That will inadvertently prove problematic in the long run. Therefore if you want to avoid this and remain productive, you should follow a regular work and sleep pattern and stay consistent.
Wake up at the same time daily, change out of your pajamas, and have breakfast. Also, consider scheduling your prior 'commute time' and, instead, spend it on listening to music, reading, or exercising before you log in for the day.
You should train yourself to stop working when your work day is over. Shut down your laptop and refrain from looking at emails to focus on your personal life. Take time off to rest and partake in your hobbies, whether fixing a car or playing your favorite slot games on a reputable online casino.
Eat right
One of the benefits of working remotely is you can access the kitchen whenever you want. It is easy to walk there and grab food or snacks every time you take a break. However, this practice won't be beneficial long term.
As a remote employee, you need a healthy diet to perform optimally. That means eating meals that boost your energy rather than those that drain you out. Most people tend to make healthier food choices when working from an office.
Typically, office employees bring their own lunch or buy from the cafeteria, so they are conscious of their food choices. However, working from home makes you more likely to overindulge and eat any time you want.
Avoid this by eating a balanced diet, drinking 2 liters of water daily, and snacking at set points only when necessary.
Get adequate sleep
A key element of working from home that often goes unnoticed is the sleep pattern that changes once you transition to remote working. The main culprits of a compromised sleeping pattern are binge-watching and overworking.
You must maintain a regular and proper pattern to work efficiently. Having a regular sleep pattern also clears your mind, and people work better when they are well-rested. Leave the binge-watching plans for weekends.
Some ways to maintain a healthy sleep routine include ensuring you get at least 6 hours of sleep and sticking to it until it becomes second nature. Additionally, avoid oversleeping and start your days early. Combine adequate sleep with a healthy diet, and you'll feel rejuvenated enough to work throughout the day.
Have a dedicated workspace
If you have just started working from home, you want to replicate some aspects of a brick-and-mortar office. It provides a semblance of familiarity, which helps you adjust better. Therefore, if possible, look for a quiet space in your home and turn it into your home office.
Your new office space should ideally have low traffic and be away from distractions like the television. Once you set it up, have everything in one place before you start working. Have your laptop, stationery and some water too.
That is important so that you don't have to keep getting up, which is disruptive once you start working. Although it is tempting to work from the couch since it is comfortable, you are more productive working from a desk and table.
If you cannot invest in office furniture, try adjusting your couch for more comfort, such as using cushions on a standard chair to make it more comfortable.
Set ground rules with your roommates
For remote working to work, it is essential to cooperate with those with whom you share your space. The best way to achieve this is by setting ground rules. For instance, if you homeschool your children, you must discuss what can and cannot be done during work hours.
If your roommate is also working from home, discuss and negotiate meeting times, quiet times, and how to utilize shared equipment like chairs and desks. Another thing to remember is that working from home shouldn't be a reason for people to drop in unannounced.
Set boundaries with friends and family, so they don't turn you into their pet or babysitter. If you are living with family, discuss dividing labor to avoid being taken advantage of.
Take breaks
In case you are working for corporate, learn the policies on work breaks and take advantage of these. For self-employed individuals, schedule adequate breaks during the day when you take time off the laptop screen.
Standing up and moving around is also great for blood circulation; your eyes also need to break from the screen's glare.
The bottom line
Working from home can be a blessing if you are looking for a flexible work arrangement. These are the best tips for those working from home or intending to in the near future. Setting morning and evening schedules will help you maintain a healthy routine.