Writing may seem simple to most individuals, but the truth is that it is quite an uphill task. Students often face various challenges when they have to write a creative piece, such as an essay. Writing requires adequate time to prepare and organize to achieve a highly effective paper. When it comes to essays, creativity and skill are paramount to communicate to the intended audience.
Although most students are not always in the mood for writing assignments, it is mandatory at all academic levels. One needs to master the skill of essay writing to score better grades. Whether you opt to buy pre-written essays online or write them yourself, it is better to avoid the pressure of submitting substandard papers to get a high grade.
This article aims to divulge the tips and tricks of creative writing and how to compose an exceptional essay without sweating it out. Below are ways to come up with a good essay: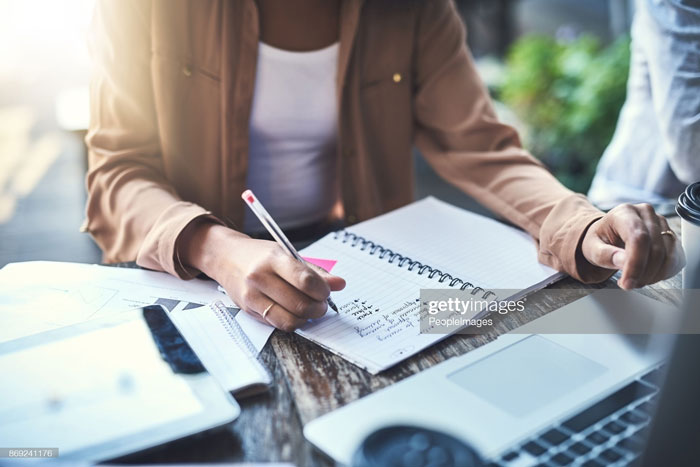 source: https://media.gettyimages.com/photos/figuring-out-their-next-plan-of-action-picture-id869241176?s=2048×2048
Prepare Early
Whether one is an undergraduate or a Master's student, it is imperative to prepare adequately for any writing assignment. Managing time is a skill that impacts effective writing because analyzing the task is quite crucial before execution. Students must plan early in the semester for any essay or other academic writing tasks. Avoid the last-minute rush when the paper is almost due because it can result in poor performance.
Therefore, students must manage their time by use of calendars and setting reminders for all assignment deadlines.  With apps now available, smartphone calendars can be the best tools for managing time.  Starting early gives one adequate time to familiarize with the essay topic and its requirements. Students can fail an exam without preparing, and the same concept applies to essay writing.
Break It Down
As part of the curriculum, tutors often assign essays on different topics to students. Some of them find it challenging to tackle a writing assignment because they don't know how to start. One essential tip is to break down the essay into workable sections. This tip can save hours of research and writing since it simplifies each step. Below is a plan on how you can break down your essay:
Read the essay instructions carefully and analyze the goal.
Select the topic.
Get several perspectives through extensive research.
Select an appropriate perspective.
Narrow down the arguments and identify the sources.
Create an essay format – Introduction, body, and conclusion.
Compose the first draft.
Edit and proofread the essay.
Format the paper as per the required standards.
Read the essay and ensure it is flawless before submission.
Following the above steps makes essay writing pretty simple and doable. No matter how challenging the course may be, breaking down assignments simplifies the writing process.
Comprehensive Online Research
Most students pursuing a bachelor's or a Master's degree often use the Internet for research purposes. The web is an essential academic resource since it contains useful information that can help students study and write effective essays. From outlines to sample papers, the online space will make their work easier and help them comprehend the art of essay writing.
Good writing involves a lot of practice since one becomes better after each paper. Students who use the Internet get diverse information that can also help them during an exam. It is part of the learning process since they can understand how to write a particular essay type from reading the online samples. Therefore, researching online gives one a diverse perspective on how to become an effective writer and sit an exam with confidence.
Design
There are different academic papers that students must write as part of fulfilling a particular program. For instance, a Bachelor's degree requires one to complete a research project at the end of the study. Therefore, it is imperative to understand the design of each academic paper. Essays come in different types, and understanding each design outline will help the writer to communicate effectively. Thus, ensure that you know the target audience and their expectations. Will oral presentation fit the purpose of the message? Design affects any writing material because one needs to craft an essay by following a required set of plans.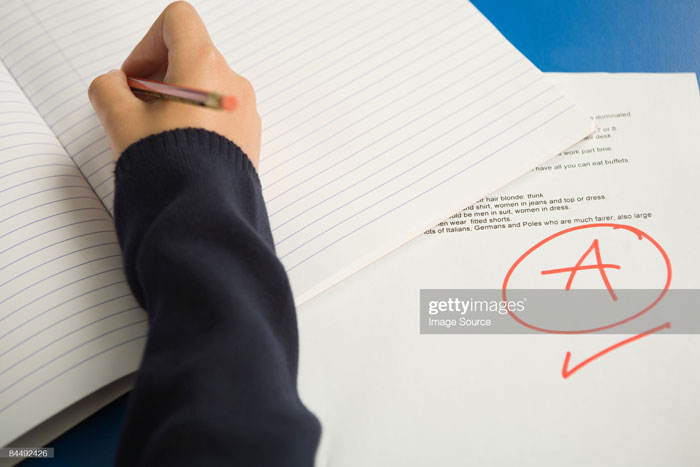 source: https://media.gettyimages.com/photos/school-student-working-picture-id84492426?s=2048×2048
Research Tools
It is paramount for students to get the proper tools for research purposes that impact an essay positively. The paramount focus is to get relevant sources that resonate with the research topic and bring out the subject theme as intended. Academic writing has set standards that one must follow to the letter to get good grades. Hence, ensure that you get relevant information from a secure site.
Apart from hiring professional essay writers, most students opt to use Google search blindly to get information, not knowing that numerous academic sources are available online. However, don't use unverified sources because each paper must be factual and accurate. Below are some of the recognized academic sources that help students get diverse information on many subject disciplines.
Google Scholar
Core
DOAJ
Science Open
Those are the popular research tools, not forgetting the college library, which has numerous course books.
Editing and Proofreading
The final phase of writing entails editing and proofreading to finalize your paper. One cannot submit a substandard essay to a tutor and expect good results. Editing ensures that the paper is free from grammar errors, spelling mistakes, sentence construction, and other writing issues that can compromise readability. Therefore, it is paramount to master writing skills by conducting a thorough editing and proofreading process.
Formatting
Another essential factor in writing is the appropriate formatting. Although most students find it cumbersome and boring, it is a grade booster. Whether the essay requires MLA or APA standard format, students must familiarize themselves with the formatting guidelines.
Ultimately, writing a perfect essay depends on time, effort, and motivation to attain good grades. Most students join colleges to get an MBA and better their career path. Thus, it is crucial to learn the basics of essay writing to be on top of your writing game when it comes to composing a dissertation. Ensure that you understand the topic and the essay requirements to craft an effective paper.