Online learning has been a severe challenge to students because a majority of them are used to the traditional learning method, where they use pens, notebooks, and textbooks. Now that studies have taken a turn due to the pandemic, and with students getting bored with staying at home, figuring out how to study from home can be challenging. Conversing with your teachers seems to be a fantastic way of keeping in touch with your studies, but there are other apps you can explore for your reading benefits. Reading with the help of these apps, you'll develop your reading abilities and assimilate more because you'll have this confidence that you have mastered everything you need to know about your course.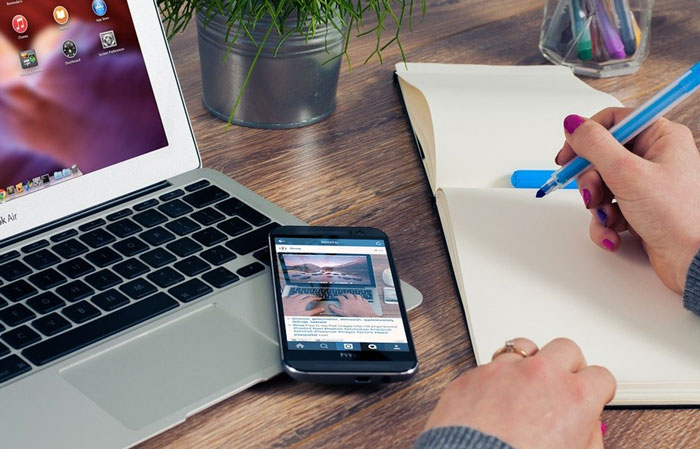 Scribd
This subscription-based app contains lots of materials that can help students improve their studies. It is loaded with audiobooks, magazines, business templates, and academic papers from different disciplines. These materials cost $9.99 monthly. This app's unique trait is that students can customize it to suit their preferences and what they want to read on. Due to the sheer volume of materials in this app, anyone can decide to use it to read more during free time and enjoy mild or mentally challenging content.
EssayShark
Sometimes it's quite a challenge to cope with all the tasks given in college. People from EssayShark have been relieving students pain with homework since 2011. They used to be a mastodon in providing academic assistance. If you are stuck with a college paper, you can download their essay writing app from the official page https://essayshark.com/essay-writing-app.html and get the work done within the provided time frame. The application is user friendly and has a wide functionality compared to other services. Over 100 000 monthly visitors trust EssayShark, and you are always protected by their Money Back Guarantee.
EasyBib
College students have always been confronted with the challenge of writing a bibliography in their college papers. However, writing the authors' names, tracking the dates, pages, publisher, and writing it in the right format is no longer stressful, thanks to Easybib. This app is so easy to use that all you need to input are your details, select the formatting style you want, and the app will do the rest for you. Copy the results and paste the formatted bibliography to your paper's last page, and all is done.
Khan Academy
Khan Academy gained popularity among students because it is a non-profit that is continuously giving the opportunity of quality education to its users. The app has basic arithmetic subjects that students need to learn. First, it has college-level chemistry and law school prep. The app also contains videos you can watch easily. You can do assignments to test your ability and monitor your progress from any device. If you have fears of not being able to afford expensive education, Khan Academy is the best platform to learn without incurring any cost.
Nevertheless, it is not the best option for paid courses; you could borrow students' loans to get the best education you desire. However, Khan Academy allows you to enjoy the benefits of expensive education and its resources.
Crash Course
It started as a YouTube series by two brothers named John and Hank Green, and it became a success because of the large student audience. The success the YouTube series recorded expanded to full-length college-level courses where experts teach in the fields of subjects they specialize in, including linguistics, geography, and chemistry. The excellent news about Crash Course is that it has partnered with Arizona State University to give college students the opportunity of learning fundamental skills. These skills are data literacy, algebra, and college writing. The Crash Course app has a mobile platform for students' convenience to watch tutorial videos from any course, and they can also practice their learning with flashcards. The app is an all-in-one free app that helps keep vital information and develop a new knowledge repertoire.
edX
If you ever want to experience what is taught in top universities worldwide like Harvard and MIT, then edX is the ideal educational app for you. It has more than 2000 courses from top-ranking universities, and it has lots of subjects in linguistics, engineering, computer science, and many more.
This educational course and tests app gives students professional certificates and university credits. Apart from that, you also get to enjoy features like free study materials, video tutorials and educational quizzes. You can download the app from the Google Play Store and Apple App Store.
Technology apps have made reading easy, and you can even find information that may be very difficult to get in the textbooks. You can check these maths app for kids. Nowadays, students often have challenges with their assignments, especially in courses they are struggling to understand. But many have used the reliable service of Essayshark as assistance. You can check out the review from customers to dispel any doubts.