The iPhone 5 is said to be the next big thing to come out since the iPhone's inception. True enough, it is one of the most-anticipated Apple products of 2012. Many communications technology companies like Skype, Viber and RingCentral started putting out their services compatible with the latest iPhone model. So, if you are thinking of treating yourself to a new smartphone, you should check out iPhone 5. Here is a quick rundown of what to expect from the new generation iPhone.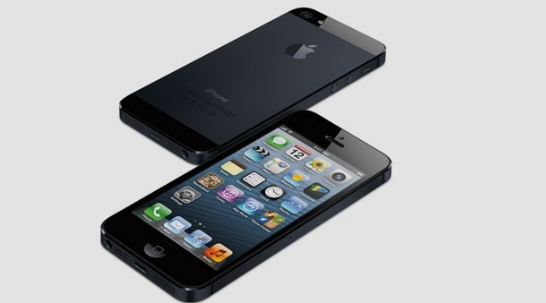 Slick New Design
The new design of the iPhone 5 generated mixed reactions from the market. Apple declared that this new iPhone is 18% thinner, 20% lighter and 12% less volume than the last model. It is only 7.6 millimeters thin, and weighs 112 grams. It is the thinnest, lightest and fastest iPhone as of yet.
Despite its thin exterior, it still has all the application available in an iPhone. As a matter of fact, it has larger display, faster chip, the latest wireless technology and an 8MP iSight camera.
Larger Retina Display
Not only is iPhone thinner than your usual iPhone, it also boasts a 4-inch Retina display. Despite its larger screen though, it still retains its usual width. Also, it has a pixel density of 326 pixels per inch that one can hardly distinguish the individual pixels already. If you are happy with the resolution of the iPhone 4S, you will find iPhone 5 more stunning as it gives you 18% more pixels at an incredible 1136 by 640 resolution. This means that the images, videos games and other applications you use in your iPhone you can experience in an clearer and brighter screen.
LTE Wireless
Another selling feature of the iPhone 5 is its ultra fast wireless connection. Since your iPhone is a smartphone, it works through an LTE wireless technology which enables you to connect to the internet faster while making certain that your battery is optimized at the same time. Because of its incredible speed, you will be able to browse, download and stream content without hassle. It has dual-band 802.11n wireless connectivity and expedites your connectivity up to 150 Mbps.
A6 Chip
Aside from the ultrafast Wi-Fi experience, the iPhone 5 also works with an A6 chip. This chip ensures faster CPU performance, which means that almost everything that you do with an iPhone you can do twice as fast with the new iPhone 5. It also ensures faster graphic generation hence you can expect smoother and slicker graphics especially when you use the game applications.
Since this latest version of the iPhone is designed particularly in conjunction with iOS 6, it yields longer and more stable battery life. According to Apple, it has up to 8 hours of talk time, up to 8 hours of browsing on WiFi connection, and up to 10 hours of video playback time.
These are only some of the features of the new iPhone which both ordinary and business users will be able to appreciate. Or course it still has the basic applications including iCloud, iSight, Siri, Maps and more. If you are contemplating of buying a new smartphone, you might want to consider an iPhone.