One of the most searched term on various different search engines is "make money online" or "how to make money online". There are many blogs on the internet with category related to this and most of them give tips on increasing revenue by blogging using ad networks such as Google Adsense, affiliate programs like Flipkart etc.
But with the increase in number of blogs/websites online, it has become hard to earn money online and now there is a need to find an efficient way to earn online with a service we can trust and work easily with.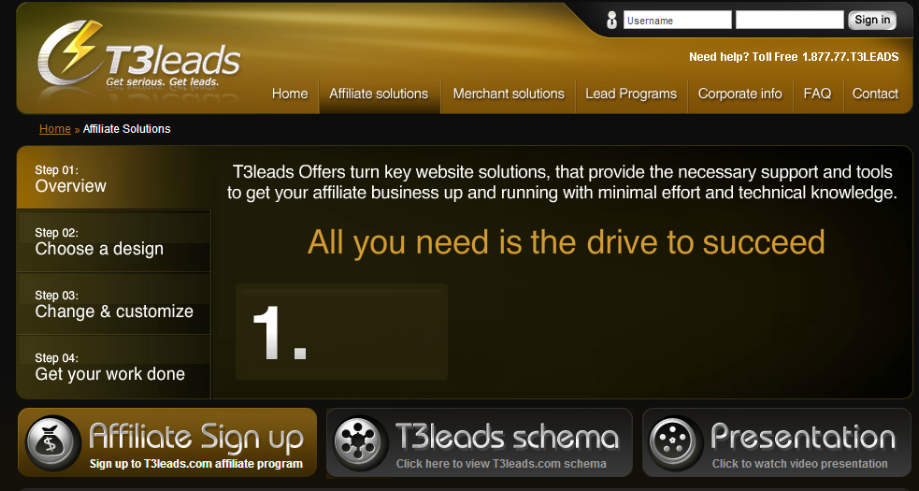 Also, working with Google Adsense or any similar programs and earning money through it is not as easy as it seems. Here are a few hiccups you may face while using "olden" website monetizing programs:
Tough website approval process
Very low CPC as the number of websites using them is increasing day by day
Account gets disabled without any further notice which may result in huge loss of money.
This is where T3Leads comes in. In this post we will be reviewing this new network and see if it is worth trying or not. But let's quickly sum up my review before the detailed review.
T3Leads – One of the best option to make money with for Webmasters and online entrepreneurs.
Detailed Review
So, T3Leads, which we are going to review is basically a 6 year old lead generation and affiliate marketing network from California. As the time passed, T3Leads has already made it to the list of "Best online Lead Generation and Affiliate Marketing Platform".

Let us now have a look and talk about why you should use and work with T3Leads.
Okay, T3Leads. But why?
This is the first question that might be flashing in your mind that why you should start using T3Leads and pay less attention to Google Adsense. I will be writing in a list manner so that you can get the reasons easily.
There is no restriction on placing the T3Leads ads
You will get paid higher with respect to the number of clicks made on the ads
Their support is online 24*7 so as to fix/answer all your problems/query
You will get paid regularly with the gap of 2 weeks
They will make you eligible for weekly payout if you are able to make more than $1000 with them
Refer people to earn more
You will be provided with a dedicated account manager to guide and help you
Higher conversion rates as compared to other
Best of all, there is no sign up fee.
Cool! Sounds good, but how exactly do I earn
Now that you know why you should be using another obvious question may be how you can actually use T3Leads to earn the money. Here are a few steps to follow so as to start making money online.
Go to

T3Leads

and sign up for an account with the domain name you want to work with
The T3Leads will quickly verify if your website comes under their acceptance policy or not and if it comes then they will approve your website
After the approval, you will be assigned with an account manager who will guide you where ever you need help or guidance
Choose from many options on what to promote, for example the U.K. Payday Loan program.
Get the codes and apply them on your website. The ads will soon start appearing.
What about Payment?
As mentioned earlier in this post, they will be paying you on a biweekly period i.e with a gap of every two weeks. But if you are able to cross your earning mark above $1000 then they will start paying you on a weekly basis.
Sounds good? Why don't you try it?
Have fun earning!