You can share your Adsense account with many users. This function from Google is still under beta version. This feature is just like Google's other product, as in Google analytics you can add multiple users to share your website statistic, manage things there etc. Same as that you can add multiple users in Google Adsense account and can share your Adsense account with many users safely. We first see why to add multiple users in Adsense and share it with other people.
Necessities of sharing your Adsense account with other:
To share your earning states with client:
Support you are selling your website and want to show the current Adsense earning statistic for the particular website under concern. Olden method was to show a screenshot. But now many advance editing software available to edit screenshots and make fake images, so this is not genuine. That's why adding the client to your Adsense account to just show your earning is very good and transparent idea.
There are many blogs on the internet that are run by multiple owners. In that case only one of the admin has its Adsense account. Rests of all are just using his username and Password to access that account. This is not good idea at all. As Adsense account is just not like an email account to access it from many places or from any number or computer simultaneously. There might be risk in doing so. In this way you can invite all the admin to your multi admin website and easily manage the permissions.
 How to add other people to your Adsense account or how to share your Adsense earning stats with other: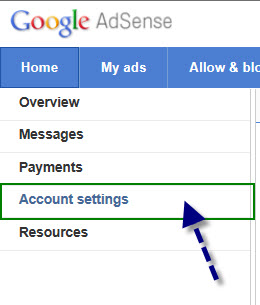 To invite other to your Google Adsense account to just need to login to the Adsense account. Take a look at the left navigation bar. You can see the option "Account Settings". Click on that link. Under account setting tab scroll to bottom and find a text box labeled: "users with sign in access" put the email address of the person who you want to add.
See the image below: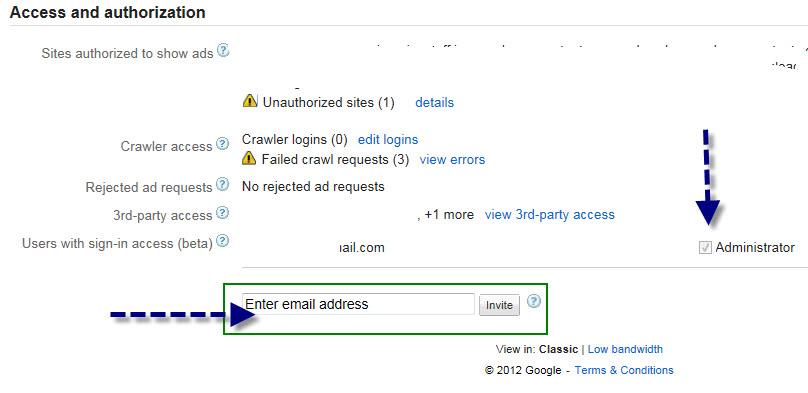 He will receive the confirmation email in inbox. After the email confirmation he can now access your Adsense account. Initial the default user access permissions are set to basic and very limited access just as to see the earning, states etc.
There are two types of permissions:
1)      Standard users
2)      Administrators
You can check this link for more details.
Comments are suggestions are welcome.