Bitdefender has released one more fantastic product/concept or we can say a tool to scan your computer within very less time, as less as 60 seconds. Name of the tool is Bitdefender 60-second Virus Scanner.  Let's see what exactly it is and how it works in such a short time.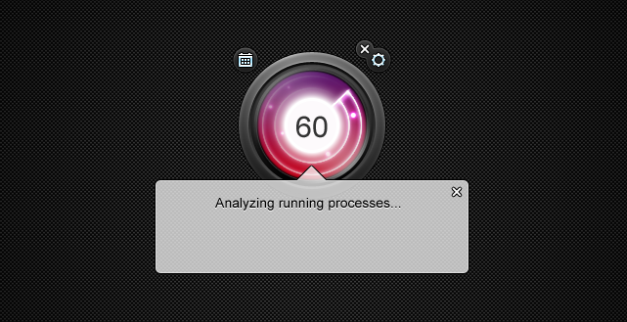 This toll is free for everyone and can be downloaded from the official Bitdefender website:
Link to Download: http://www.bitdefender.com/solutions/60-second-virus-scanner.html
This is very tiny program that works on the cloud base. It takes very little time to download from the server. You must need internet to download it.
After download (Will take almost few seconds to download) click install it. After completion click on the button Start Scan.  It will scan your computer's critical areas and many other things. Scan will get finish exactly after the 60 Seconds and now the tool will send the collected data to the cloud server. Server is updated with the latest virus possibilities information. Data sending will completed within few seconds (For me- depending on your internet speed) and the program will display the final conclusion about your system.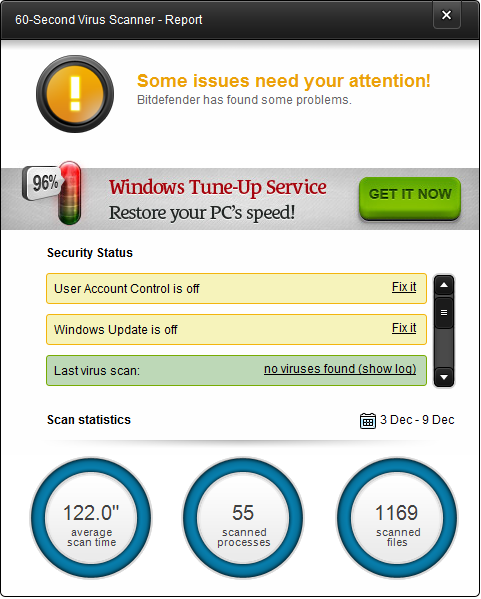 This is what I found after scanning my system with this Bitdefender 60 Second virus scanner tool, quite impressive.
You can give a try to this free tool and please share your thoughts.
Here is one funny infoGraphic from Bitdefender regarding "what happens in 60 seconds"
Conclusion:
It will be great to test your system with this toll even if you are already using any antivirus. This will not affect the existing antivirus installation and it can be set to scan your computer daily for 60 seconds and verify the information on the continuously updated cloud servers.