If you are like most software developers, you are not exactly best credentialed to market your own software. Whether it's a right-side of the brain or left-side of the brain issue, I just don't know, but it seems to be a fact of life that developers aren't great marketers and most likely the reverse also has a strong element of truth. That is marketers aren't good developers. Guess that's why there was only one the Steve Jobs, who started his carrier in computer development and with the great skill of marketing, bring his name and the company he founded to a great success.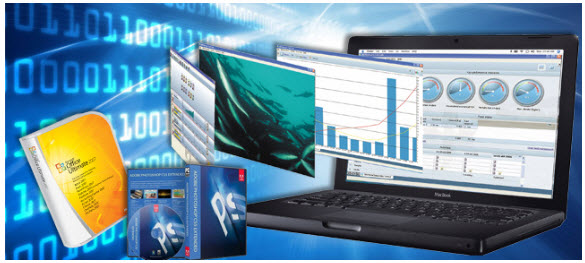 Img Credit: Flickr
Assuming that my previous assertion is correct then how do you best go about marketing your software so as to best maximize its revenue earning potential?  After all, unless you are working for gratis on open source software (which is openly coded and available for free to all just like WordPress), I presume you didn't create the next great piece of software only for your benefit.
Just as you have identified a need before developing your software, there are companies that have identified the need of software developers to market their software. It is usually best to let the experts in marketing handle the marketing for you so that you can specialize at what you are most proficient – writing software. Methods of marketing are numerous and may involve the bundling of your software with a third party's offering. This third party will have already developed the market for you and you can piggyback on their hard work to streamline this process.
As an adjunct to bundling or independent to it, you can break up your software into different versions from basic to most advanced version. Consequently, you can give free trials of versions or even give the basic version away for free to induce parties to ultimately buy the more feature rich versions. Giving complete software for a trail period or giving few limited functions of your software as free is the best software marketing strategy and it result in increased in sales.
Using dynamic installers to monetize software is experiencing growing popularity. Instead of bundling, dynamic installers enable you to quickly and seamlessly integrate a third-party offering into your software that enables it to be "pushed" to appropriate and relevant Tier 1 advertisers. Being associated with Tier 1 advertisers not only earns you money but adds to your credibility. It goes without saying that using any of the above mentioned marketing techniques will require you to give away part of your revenue from software sales; however it is a small price to pay for the expertise you are buying and the time you are saving. To ultimately maximize the marketing and resultant revenue from your software offering, you must concentrate on the packaging, management, monitoring, and control of your software. Master these elements and you are on your way to financial freedom.