Installation of Kaspersky 2013 on windows 8 full start to end video guide -Review
Windows 8 is awesome and to keep its awesomeness we need to use a strong antivirus program. Also to protect your online transactions and to give extra security layer to your credit cards while transacting online, you will definitely look for Kaspersky Internet Security. It not only gives you full premium protection but also at very low price as compared to other antivirus and Internet security programs.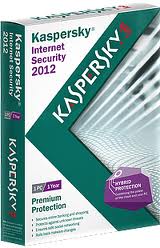 In this video you will see the how to download Kaspersky Internet Security 2013 and how to install it on Windows 8.
Before going to see this video read the following posts. :
The video is here:
 [youtube]http://www.youtube.com/watch?v=ljGl-XJs2uE[/youtube]
The restart state should be remembered. (Do not restarts the computer by clicking restart now button)